Your friendly voice of the Poconos

Thank you for taking your valuable time to visit my website. I've always had a lifelong connection with the Poconos and the Real Estate industry. In 2005, I decided to blend my love of new construction and site management experience with my passion of the area and dedicate myself exclusively to working with listing and selling Pocono properties. I pride myself on being able to provide practical answers to concerns that may otherwise sidetrack a sale or prevent a buyer from making that very important decision. With my background as a successful entrepreneur, I can meet the challenges of today's market. I am flexible, easy to work with, able to listen and willing to offer unconventional options for these unconventional times.

On a personal level, yes, we all go to work every day to make money, and I am no different. But, I sincerely care for people and have fun meeting and making new friends. In the last year, I have helped several families pull through rough times. These people originally called me to discuss selling their homes. Because I have specialized training in short sales and foreclosures, I was able to help them with loan modifications. I receive a commission when I sell a home – that is how I make a living for myself and my family. But, my conscience would not allow me to list these homes if there was a possibility I could save them from foreclosure or having to short sale it. I would not feel good about myself as a person if I knew I did anything other than the right thing. To me, it is not always about money. I knew when I started working with these clients, it was the right thing to help them stay in their homes rather than list it and sell. Now, the parents, kids, and other family members are able to continue on with their lives instead of the alternative of the family moving and the bank starting foreclosure proceedings. Not every story has a happy ending, but I do my best to make it happen. As you get to know me, you will find I answer my phone all the time, even late at night, even if I know it might not be the news I was hoping to hear. If I am unable to answer the phone, I do return your call ASAP. If the matter is urgent, I have two assistants that can answer most questions on my behalf. We are on the cutting edge of technology and are able to access any information in your file within minutes. As my customer, whether buyer or seller, you are never left out of the loop. I look foward to working with you.

Thank you

Russell Mattia
WHY HIRE ME...
As Your Buyers Agent

I know what's happening in our area, neighborhood, and can help you decide if a home you find is a good value. Once you find a property that interests you, I will show you "comps" (comparable properties) of similar homes that have sold recently, as well as those that are currently on the market.
I am a seasoned real estate agent. I have completed a lot of short sales, foreclosures and conventional real estate transactions, more then average, that adds up to a whole lot of knowledge and experience. Experience that can help navigate you safely and securely through every aspect of the buying process.
I am an organizational fanatic. I will manage to get you in to see new properties as soon as they become available — and arrange the most appointments possible within your available time slots, no matter how limited.
When you mention a price range, I give you a more then a 'standard' list of available properties, I am able to make — or adjust — my recommendations based on what comes up in your conversations? I am interested in listening to your point of view? I know I ask alot of questions? After all, my recommendations should vary substantially based on your personal needs and goals.
One of the most important things that I will do is help you determine how much you can afford to spend. I may ask you to consult with your accountant, financial planner, and/or mortgage broker before you make this important decision. If you do not have a accountant, financial planner or mortgage broker, I can help put you in contact with a vender if you wish.
I Have a great team of professionals to support your purchase — from mortgage brokers and appraisers, to contractors and designers and real estate attorneys.
Remember that finding the right property is only the beginning. I am well prepared to negotiate aggressively on your behalf, and assist you in finding financing, if necessary. I am ready to follow through with your bank or mortgage broker, any other agents involved in the deal, until the purchase is complete.
Throughout the buying process, I will stay in touch with you regularly. I will give you regular updates on new properties, any changes in the local real estate market, mortgage rate changes, and so on. And you should update me right away should any of your priorities change, or if your research turns up a property you may be interested in seeing. The result of working together closely will Find the home you're looking for, more quickly.
Yes I will challenge you once in a while, ask the tough questions, and yes, even disagree with you occasionally. I may make a recommendation that seems off-base, give me the the opportunity to give you the facts — and share my knowledge and experience — before making a decision. I will lead you in the right direction.
I don't underestimate the importance of personality. You'll be spending a lot of time with me — and entrusting me with one of the most important transactions of your life. You can rest assure that I am a person you can trust and respect, and look forward to working with.

As Your Listing Agent

When and if you hire me as your real estate agent you are adopting me into your family, so you have to make sure my personality fits. I am in your every day life some way shape or form for the next however many months your house is on the market. I represent you and your home to the world, I am someone you can feel comfortable with and entrust me with that job.
I am going to Advertise Your Home. Your home will be in newspapers, the Multiple Listing Service (MLS), my realty website, neighborhood postcards, open houses. In addition, I am on billboards, sends mass mailings/emails so we are constantly driving traffic and eyes to your home.
Why am I saying your home is worth $325K when you think its worth $400K? I do an analysis so we know what similar homes are selling for in your area. I Carefully study the comparables in your area, analyze the trends in the market and take into consideration each asset it has. After discussing with you and going over a carefully prepared spreadsheet, together we arrive at the price that will maximize and expedite your sale.
I take the photos and place them on my website and other listing services. In my earlier years I was a professional photographer.
I will be Your closing to make sure it goes smoothly.
I am very accessible, Buyers & Sellers can call my direct line (cell Phone) 24×7. If I am not there, my assistants phone contact is on the voicemail and can be contacted.
Showings are continuously monitored by me personally, and agents are contacted via email and phone to get feedback and answer any concerns the agents may have. My relationship with other Realtors® has always been a top priority for her, making sure to be a "Realtor's Realtor®," as they are the ones counseling the buyers.At the time of the second showing, Beth will contact the agent and work diligently to counsel with the agent on the benefits of your home. When a contract is presented, I negotiate the offer and obtain the highest and best price for my sellers.
I have have you been in residential real estate sales for 8 years. and it is my full-time job. I have 2 assistants that help me.
I am a listing agent who can think like a buyer. Any agent can set a listing price and wait for your home to sell. Some may even claim they can sell your home at a high price, to get your business. But I know it's not just about the price, but the buyer's impression of the home. I know what buyers are willing to pay extra for and what updates and repairs will lead to a quick sale.
I am the agent who represents you ( the seller ) and I am to be hard-nosed, irritating and determined, during negotiations to get what you are asking for. Once the offers start coming in the seller needs to stay out of it. The seller sometimes will feel expert enough at negotiations to handle the sale of the home themselves. It's wiser if the seller stays out of sight during the negotiation process and let me do all the talking. That doesn't mean you don't play an active role — but you stay behind the scenes. You definitely need to not be seen. It needs to be us the agents battling it out.
CERTIFICATIONS AND RECOGNITIONS
RES.NET is integrated with servicers, brokers, outsourcers, third-party service providers, homeowners, and buyers. All users access the same system through specialized portals, streamlining processes, storing critical documents/images, and creating a continuous audit trail. System-of-record interfaces ensure continuity of data across multiple platforms.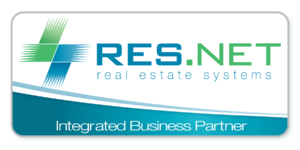 REO Trans provides technology solutions to institutional sellers and foreclosed homes. The real estate services doesn't include for sale by owner homes, instead of that Reotrans offers foreclosed properties marketed by banks and institutional sellers.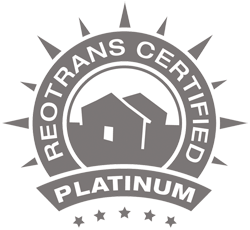 National Association of Realtors says, short sales and foreclosures are the new "traditional" real estate transaction. Knowing how to help sellers maneuver the complexities of short sales as well as help buyers pursue short sale and foreclosure opportunities are not merely good skills to have in today's market, they are critical. And while short sales and foreclosures are not for the faint of heart, agents with the proper tools and training can use these specialty areas to build their business for the long term.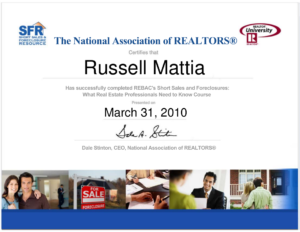 A Certified Distressed Property Expert® (CDPE) has a thorough understanding of complex issues in today's turbulent real estate industry and knowledge of foreclosure avoidance options available to homeowners. CDPEs can provide solutions, specifically short sales, for homeowners facing market hardships.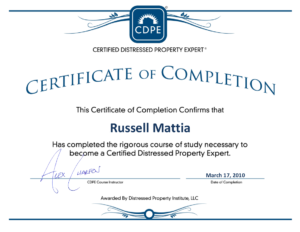 The Five Star Institute is an independent service provider that recognizes industry-wide needs for standardization and education and has responded by offering innovative, responsive, top-quality education. This education receives the highest possible levels of approval from the industry as a whole, including policy makers, regulators, ratings agencies, investors, and the knowledgeable public. As part of the family of brands that include the Five Star Conference and DSNews magazine, we are always at the forefront of industry news and events leading the way to provide you cutting edge information and training.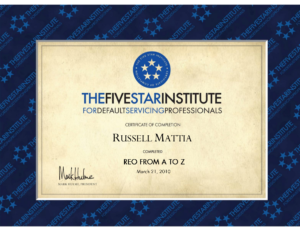 One of the three different types of awards within RE/MAX's extensive awards program. Club Awards are individual awards that are based on levels of annual commission. Both residential and commercial commissions are taken into account for the entire year from January 1 to December 31. Club Awards are presented in February of the following year. Associates need not apply for this award as it is distribution is based on the end of the year commission reports. The year end gross commission report determines which level of Club Award the Licensed Associate is eligible for: